Myofascial Release Technique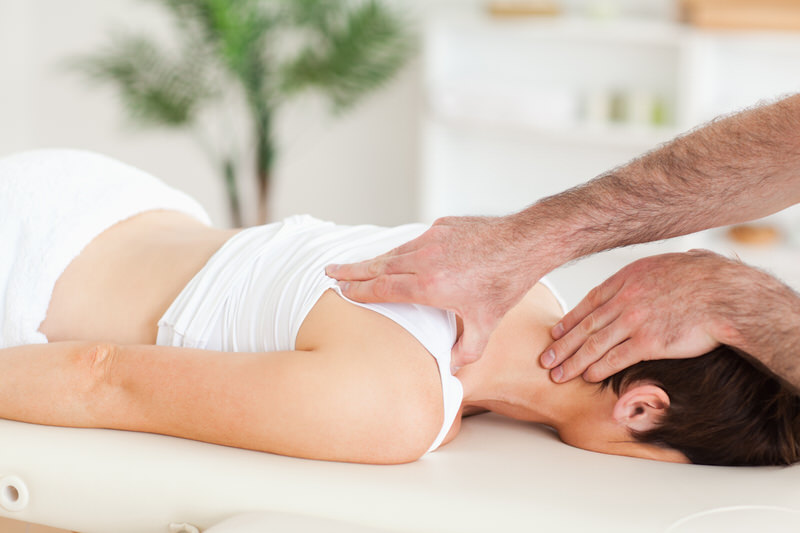 Myofascial Release Technique is a safe and very effective soft tissue technique used for musculoskeletal injuries. This can be the result of a traumatic event, such as an accident, a fall, or sporting injury, causing a tear or pull in the soft tissue. Nowadays, however, it is more commonly a result of an "overuse" type of injury resulting in micro traumas (small tears) to occur over time in soft tissue. Poor posture, poor work ergonomics, and repetitive motion type of activities are the main culprits!
These types of injuries involve irritations of the the fascial, muscles, tendons, ligaments, and nerves. Chronic irritation of these structures causes local inflammation ("swelling") to occur, which eventually leads to a thickening of the connective tissue and a tough "scar tissue" to develop. This leads to pain, restriction of motion, muscle tension, and again, more irritation and inflammation. A vicious and perpetual cycle is then developed causing an eventual shortening of the muscle fibers, stress on the spinal and skeletal structure, and ultimately, an interruption of the normal biomechanics of the spine and joint.
Myofascial techniques aim to break this cycle through a variety of methods acting on the multiple stages of the cycle. This is accomplished by applying sustained pressure on the myofascial connective tissue ("scar tissue") along with normal joint motion. This works at breaking up the "scar tissue" and relaxing of the contracted muscles, increasing circulation and lymphatic drainage, and restoring normal spinal and joint motion.
Headaches, back pain, carpal tunnel syndrome, shin splints, shoulder pain, sciatica, plantar fasciitis, knee problems, and tennis elbow are just a few of the many conditions that can be resolved quickly and permanently with Myofascial Release.